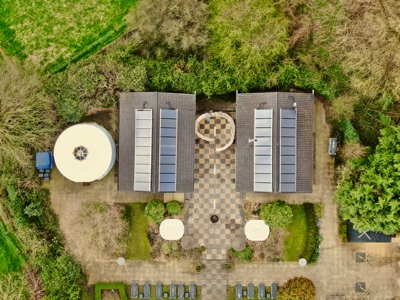 Picture from one of the many installations made in The Netherlands this year.
Solarus currently has two kinds of collectors, concentration collectors and flat collectors. The concentrating collector at higher temperatures. Concentrating collectors works best with bright sunrays that are well reflected in the reflector. The flat collectors work fine in hazy sunlight as well, giving them an advantage in some places. Hence Solarus covers a wide range of customer needs.
There are two versions of the concentrating collectors.
Concentrating Thermal CT collectors that produce hot water (very few in stock).
Concentrating Photovoltaic Thermal C-PVT collectors that produce both hot water and electricity.
The flat collectors are Photovoltaic Thermal PVT and produces relatively more electricity compared to hot water, than the C-PVT collectors.